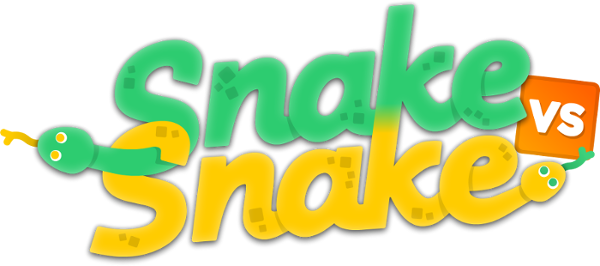 Snake vs Snake
Snake vs Snake: out on Steam + Sharing tips to help with your Steam release!
---
Finally the release day for Snake vs Snake on Steam has arrived.
Getting through Steam certification was a little harder than expected, I didn't think they check anything on indie games. Here are some tips if you are going to ship on Steam that I've learnt along the way.

Do's Cert
In your trailer ensure that you include a Steam logo if you display any other store front logo, otherwise thou shall fail cert.
Auto pause the game when a Steam overlay is opened.
Stop reacting to input if the Steam overlay is open.
Ensure that your ship package includes depots of all your supported platforms, the default is just your first depot.
Make sure that your launch parameters actually work after installed through Steam. You can test this with beta builds or your dev branch.
Dont's Cert
Don't include any links to other store fronts, it's not allowed.
Don't try any fancy scheme to assign controllers like I did. Let user press a button to join.
Don't have any "work in progress, unpublished" achievements when submitting to cert.
Don't wait to long to press the cert button as it takes a few days to get through and your release date will get pushed forward.
Steam marketing tips to increase your chances of selling moooarrre
Create your Steam page early and ask people to wishlist the game. I've read that you can expect a conversion rate on about 10% from wishlist -> sold unit. Example if you want to sell 1 000 units then you need 10 000 wishlists entries.
Post frequent updates on your game about the progress.
Use Steam Navigation Traffic to see how your traffic develops and see what works to pull in people to your page.
Use your own Google Analytics account and connect it to your store pages to get more insights which external sites gives you traffic. It also helps to understand your audience, which you can use a decision for localization and pricing. You also get realtime analytic and on your launch day you want to see this with a bowl of popcorn and possible beer if you are old enough.
Setup a Google Alert with your game name that way you can react if your game pops up on a page or youtube etc. You can use that to help promote awareness of your game and you also see what gives you exposure.
Add your game to Giantbomb.com so streamers can select your game when streaming.
Add your game to Twitch with box art. You must first do the step above as the games must be on Giantbomb.com first.
Create a Steam homepage for your studio under creator homepage setup.
Us the connect with curators feature and invite as many relevant curators as possible. Most likely you will need all the marketing exposure you can get.
Ask for reviews from your beta testers, friends and family. You will need all the reviews you can get.
Do a press release, no matter how simple, and send it to mail@gamespress.com that will get you coverage on Gamasutra and a bunch of more pages as they pickup press releases from Game Press. Feel free to extend your list with more contacts.
Use Keymailer (at least the free version) to send keys to steamers, youtubers and review sites. The good part with keymailer is that you see how many followers the request has on social media, youtube, twitch etc. It also manages Steam keys for you with the ability to recylc them if they are not used.
Use the discount launch option to get more exposure.
Lastly please buy my game on Steam or Itch, it costs like a coffee latte and any sold copy helps me more than you think!