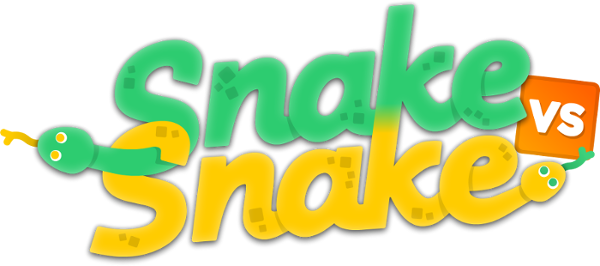 Snake vs Snake
Snake vs Snake slithers out on Steam & v1.3.1 is out!
---
More awesome & slightly scary news!

Snake vs Snake is on it's way to steam :o) You can already wishlist the game on the Steam store page. If you have purchased Snake vs Snake on itch.io but would also like a steam key let me know and I'll arrange that for you. The release date is set to 8th of March

The focus on the current development is to enhance the PC version and add support for Steam achievements. A step in that direction is to the latest update v1.3.1 which brings awesome power-ups icons from the super talented artist Kay Lousberg. A "new" mechanic is also available in single player, the ability to dash. This allows you to dodge moving obstacles better and you can also collect apples faster and get an even faster time in the speedrun mode. The leaderboard for speedrun and hardcore mode has been improved so you can see how many levels a player has actually completed. A bunch of bugs has also been fixed.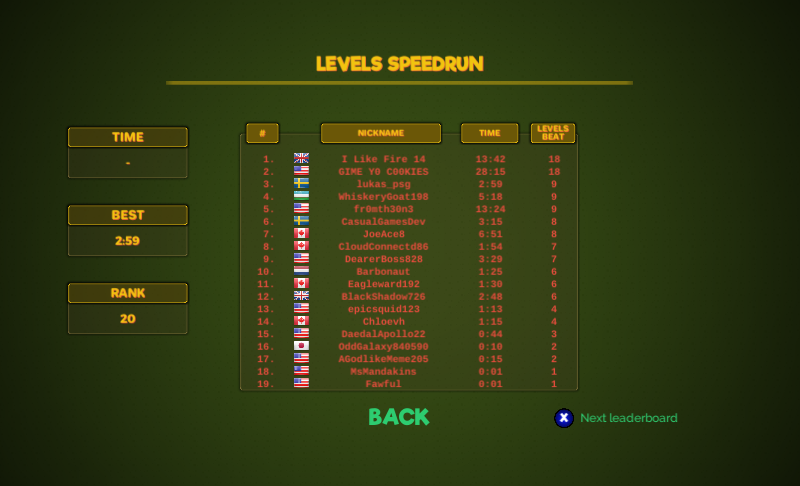 Complete change log v1.3.1
* New graphics: Much better looking icons for power-ups.
* New Feature: You can dash in single player by pressing the A button.
* Improved: If there is only 1 player they can use the arrow keys also.
* Improved: When dash is approaching end de-accelerate it to make it more smooth.
* Improved: On Mac/PC/Linux added Esc quit option.
* Improved: Added UI keyboard navigation support.
* Improved: Added how many levels each player has completed in Hardcore and speedrun in the leaderboard.
* Fixed bug: Spacebar didn't work to sign in on Xbox Live.
* Fixed bug: On certain screen resolution the single player menu mouse detecting works badly.
* Fixed Bug: When running fast and turning fast on PC you could die.
* Fixed Bug: In hardcore mode if you would exit to the main menu while playing the game the score didn't reset which means you could easily get a really good score by just playing level 1 lots of times.
* Fixed bug: When player died during hardcore mode they could continue from that level.
* Fixed bug: When player completed all levels in hardcore mode they could continue from the last level even if they completed all levels.
* Fixed bug: Player score on leaderboard was centered on bottom if the list has few scores.
Files
Snake vs Snake v1.3.9
24 MB