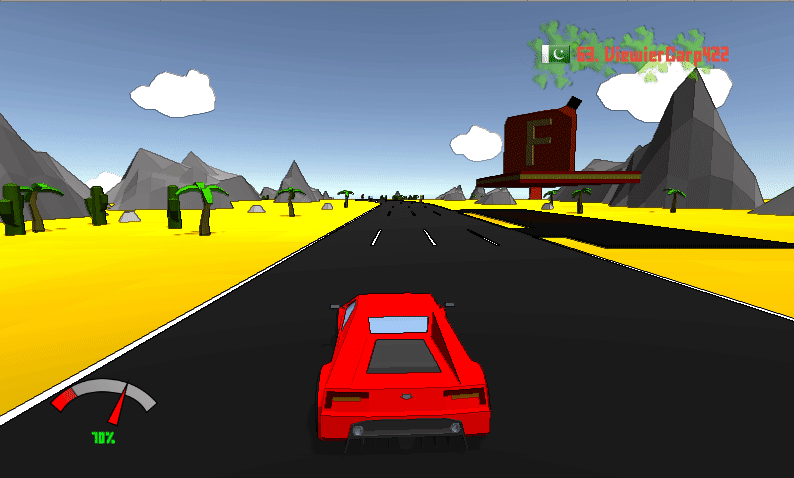 Pixel Driver - Fast paced infinite driving
I've been busy with a new stage for Pixel Driver :o)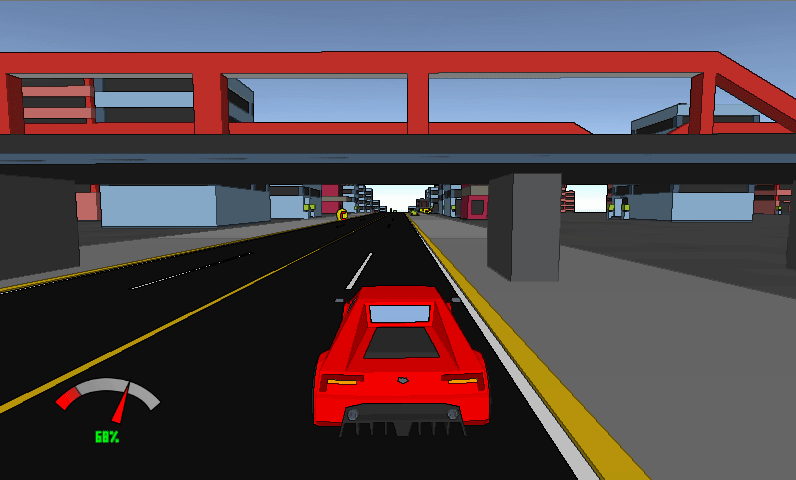 It's a city stage with 4 lanes of traffic but two lanes have traffic in opposite direction. The stage is still in beta and needs a bit more work before I'm totally happy with it.
Another big change is that fuel stations have been removed. It simply wasn't any fun to stop and refuel, people just want to drive fast and I totally see their point. Now you have to rely on picking up fuel cans along the way.
Sadly I had to get rid of the shadows because the performance wasn't good enough.
The controls in the game received a minor tweak too.
Next up is adding more variation to AI cars and also add a couple of more cars for the player.
v0.8.6
* New city stage (beta).
* Improved: UI effect when passing other players have been reduce to avoid distracting the player.
* Improved: Made graphics brighter.
* Improved: Remove re-fuel stations, sorry if you liked that aspect of the game. I felt with the new cars that you don't really want to stop for gas. Now you get more frequent fuel cans instead.
* Fixed bug: First terrain blocks didn't use the "popup" feature properly.
* Remove shadows: Performance was not good enough.
Files
Pixel Driver PC v0.8.6
19 MB