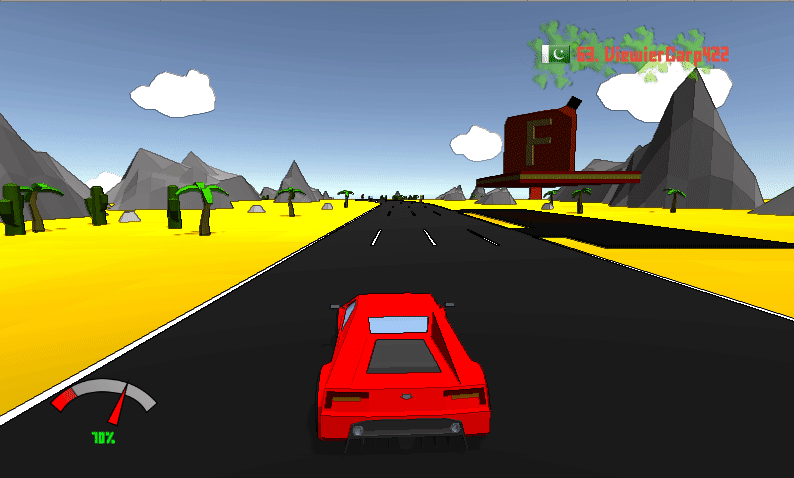 Pixel Driver - Fast paced infinite driving
Pixel Driver v0.7.8 is out
---
Pixel Driver has received a great reception so far on Xbox One with over 200+ downloads and 6 reviews all 5 out 5 in rating.
Thank you all for the support, feedback and love that I have received from you on this game
Now to the good stuff, the plan was to roll out weekly updates however, RaverKiller a member of our Discord server, found a rather large bug where car upgrades was reset. So instead of waiting for a full week I decided to ship v0.7.8 much faster.
I also decided to keep the itch.io version updated so that people who prefere DRM free copies can get it also. You can download the itch.io version here.
Now that I'm writing this post I also noticed that I forgot to write something about v0.7.7 which shipped earlier, it mostly contains smaller improvements and bug fixes, fix list is included below.
Another member of our Discord server, Melmut, did this awesome recording when he is speeding down the highway on his Xbox One.
Download
Get the Xbox One & PC version here
PC DRM Free on itch.io here
Sign up for the Android Beta here
Whats new in v0.7.8?
* Improved: Car is selected when you press back in the garage if the car was unlocked before
* Improved: Add More games button with Super Jumpy Ball
* Fixed bug: Car blows up in the menu of the game
* Fixed bug: Cars colors could reset when you pressed back in the garage.
* Fixed bug: Car upgrades levels was not updated properly after restarting the game unless you cycled cars.
Whats new in v0.7.7?
* New Feature: Hall of fame
* New Feature: Ability to change name
* Improved: Names and flags are a little bit transparent now
* Improved: "Lines" marking where the other players best distance was is less transparent now.
* Improved: First car has a bumper.
* Improved: Increased resolution if flags.
* Improved: Game over screen is slightly less transparent.
* Improved: Added loading splash screen on Xbox One
* Fixed bug: Sorting flags and player names when you pass them now works properly.
Feedback and discussions
Join my discord server: https://discord.gg/AyYtKXT
Files
Pixel Driver PC v0.8.6
19 MB
Pixel Driver PC v0.8.6
19 MB