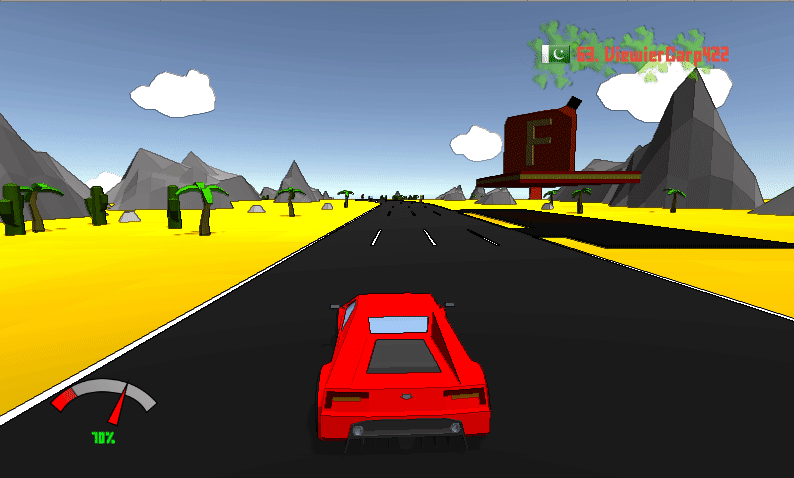 Pixel Driver - Fast paced infinite driving
Pixel Driver – The best indie game on Xbox One Creators Collection 2017
---
Awesome news!
Pixel Driver won the award as the best indie game on Xbox One Creators Collection 2017 by The hidden levels.
The competition was fierce and I'm very happy and a bit surprised that we actually won. Check out the video below.
Pixel Driver did also at one point hold the 3rd position as the top paid games on Xbox One Creators Collection :o)
Pixel Driver has been out for a little while now on Android and the feedback has been good so far. A much desired feature is adding turns in the game. Turns is something that would be a great addition but also creates some problems, especially with the AI which I still don't know exactly how I should program to get it to respect it's lanes while also turning. However I will give it a try and hopefully I'll find a way. I also would like to include lane changing indicators and possible a police car AI which will try to stop you at all costs.

Variation is also something that I'm planning to work on in the future like different environments and maybe intersections or possible train passes.
More cars is also something that I will add both as AI and also as cars that you can unlock. However with the future updates the price will go up a little bit as I've invested a lot in the game with better music and models.
If you want to see something in the game just write a review and I'll consider it.
I hope that you will have a great ending of the year and massive good start to the new year. Thanks you all for the downloads & reviews, you are AWESOME!
Download
Get the Xbox One & PC version here
PC DRM Free on itch.io here
Android here
Feedback and discussions
Join my discord server: https://discord.gg/AyYtKXT