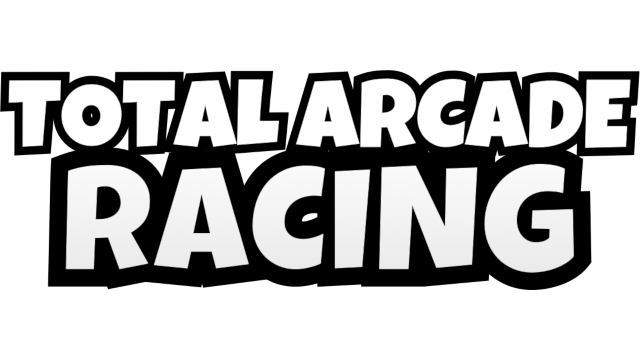 Total Arcade Racing
Championship mode is finally here
---
Happy 2021 arcade racers!
We hope you all had a nice start to 2021. At Pretty Fly Games we've had a flying start and have been pushing out lots of updates for Total Arcade Racing. One of the core features that we planned a long time ago is Championship mode, where you would race across a few courses with either your friends or with AI, and now it's finally here!
Latest updates
Since the last news post we've released 11 updates. Here are some of the highlights in the updates.
Nitro Boosters
The booster areas in the game was a fun feature but it felt quite limiting in a way. So we replaced them with a nitro booster that charges as you drive. When you are ready just hit that X button, just make sure it's a good spot. Nitro boosters also works in other game modes where it can give you a nice boost and let's you make better shots in Hockey or get out of tricky situations in Survival.
Championship mode
Race against your friends or just he AI and beat the other drivers. You need to be on your toes during all course to win. If you reach that #1 in total standings then you'll unlock next course and the AI difficulity increases with each championship. Championship mode comes with its own Hall of fame.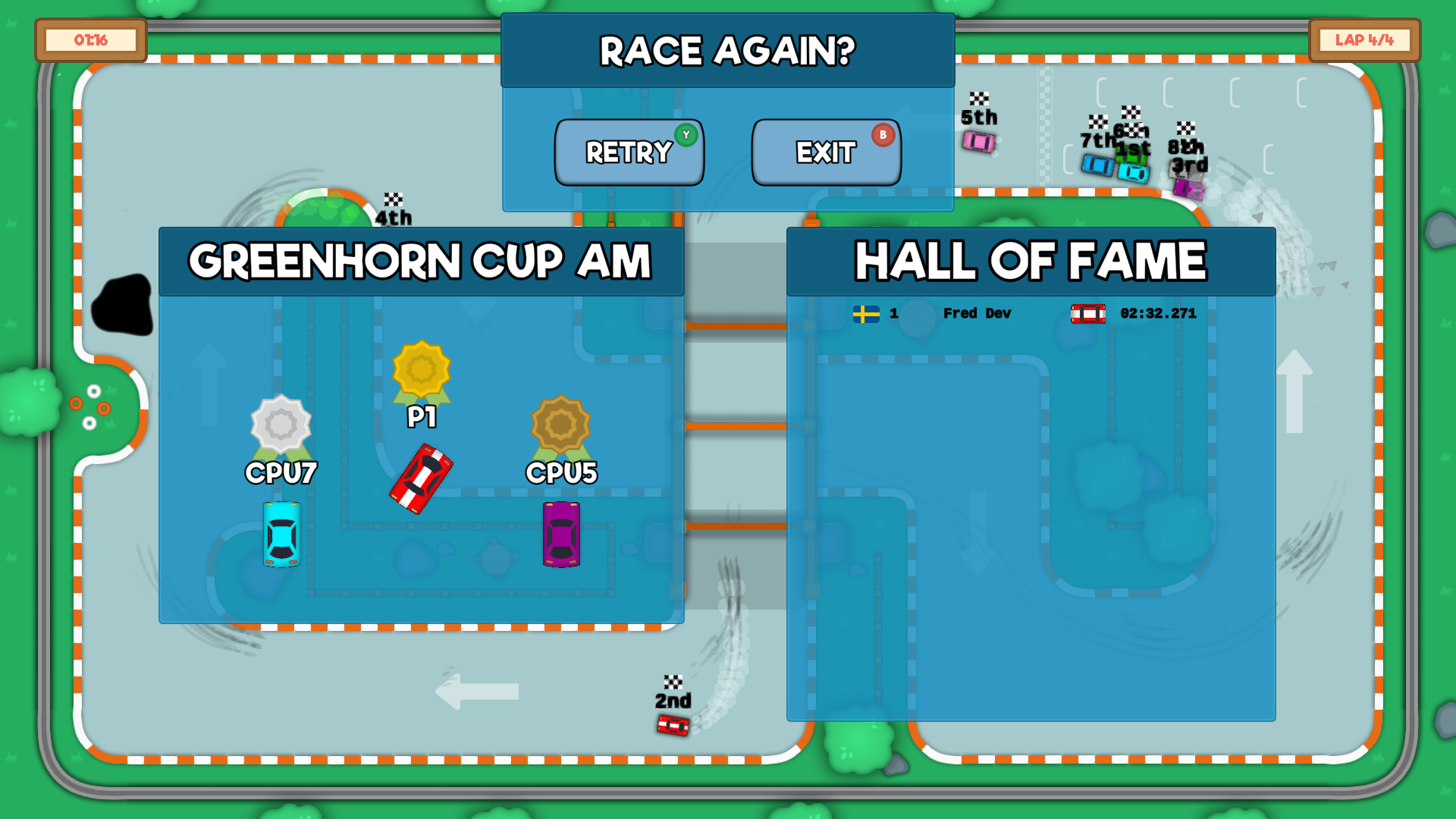 Improved AI
To really give a challenge in championship mode we had to improve the AI drivers a lot. In custom race mode you can set the AI difficulty level but in championship mode it get's harder in PRO races.
Fast forward
In championship mode you need to wait for 20 seconds when you finish to give those other slower drivers a chance to reach the standing leaderboard. If you are racing on your own it quickly becomes a bit boring. Now you can fast forward by holding down Y once you've completed the race.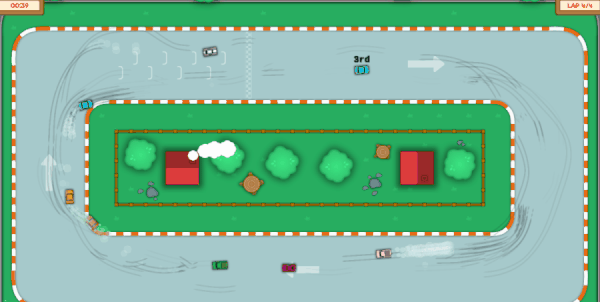 Keep the feedback coming
Send feedback either through the Steam forums or drop by our Discord Server to have a chat with us and the community.
Detailed change log
v0.6.9
* New feature: While waiting for the AI to finish a championship race you can now fast forward by pressing Y on your controller.
* Improved: Added background to locked championship name to increase readability.
* Improved: Slightly improved jump graphics.
* Improved: Set a max time for how long the ai will chase the player. After a while they'll give up.
* Fixed bug: First time you come into a scene and hit pause the mouse cursor doesn't show on PC.
* Fixed bug: Changes to Hall of fame broke Endless and Survivor mode.
* Fixed bug: In Endless mode AI cars was driving at max speed all the time.
v0.6.8
* New Feature: Leaderboard (Hall of fame) support for Championships.
* Improved: Added more flags to country selection.
* Fixed bug: If you place #1 on a leaderboard but you're not using Steam then the leaderboard will be empty.
v0.6.7
* New feature: Player is required to unlock championships.
* Improved: Tweaked values of some cars.
* Improved: Player has the same limitation as AI in championships. PRO cups allow all cars, AM cups do not.
* Improved: Added ability to cycle Hall of fame with shoulder gamepad buttons.
* Improved: Tweaked AI paths a bit.
* Fixed bug: On car unlock dialog, selecting no on Gamepad (Press B) still selects the new car.
* Fixed bug: When AI falls into the water they change color to the same color as the player.
v0.6.6
* New Feature: The medal you've earned is displayed in the championship selection UI.
* Fixed bug: Main menu music started twice causing it to sound a bit glitched.
v0.6.5
* Added a new Cup.
* New feature: Rubber banding added. Each player behind the first position gets a faster Nitro booster recharge to make it easier for them to catch up.
* New Feature: ability to set AI skill level 10-100% i custom race.
* Improved: AI cars will try to pick a color which no other car has.
* Improved: AI selects cars in championship mode based on difficulty of the cup.
* Improved: Reduced speed penalty of grass surface.
* Improved: Opponent car slowly fades out while counting down to avoid a instant shift to pace car in time trial.
* Improved: Fine tuned AI a bit more making it slamming less into walls at lower skill levels.
* Improved: Name of championship is added to win screen when you complete it.
v0.6.4
* New Feature: Nitro Boost ability. As you drive your Nitro builds up, once it's fully loaded you can activate it with X or Space on the keyboard.
* Improved: Removed all boost areas, it's more fun to use Nitro Boosters and you can select when and where to boost.
* Improved: Improved AI a lot!
* Improved: When you use boost the gamepad vibrates.
* Improved: Gamepad button layout is shown in UI when selecting cars.
* Fixed bug: Spawn handler threw and error but it doesn't seem to have an impact on the actual gameplay.
* Fixed bug: When unlocking a new car the UI was covered by a see through panel which wasn't supposed to be there.
* Fixed bug: Change course no longer plays Swoosh sound effect.
v0.6.3
* Improved: Added 10 more flags.
* Improvement & Bug fixes for Nintendo Switch.
v0.6.2
* New game mode: Championship (BETA)
* New feature: A Countdown is started in race mode after the first player finishes. The other players have 20 seconds to finish after that.
* Improved: Car engine sound effect volume gets reduced slightly over time to avoid having so much noise when racing with lots of players.
* Improved: Added outline to leaderboard texts and texts above cars to help readability.
* Improved: Added Swosh sound effects in game when the user interface shows various dialog windows.
* Improved: Reduced in game leaderboard transparency.
* Fixed bug: In Race mode all players was called P1 and all AI players CPU. Now players are called P1, P2, P3 and CPU4, CPU5 etc.
* Fixed bug: Post processing no longer works when a player hits a wall.
v0.6.1
* New Feature: Car unlock notification in game.
* Improved: Tweaked audio volume of car engines.
* Improved: Changed how select game mode works. Instead of picking single player or multiplayer you get to pick the game mode. Most game modes can be played in either single player or multiplayer mode, which made it less apparent that you could play Elimination with AI as an example.
* Improved: Integrated more games more into new background.
* Improved: Changed order of buttons in Hall of fame. Next, Previous swapped places to make it more logical.
* Fixed bug: Offroad sound effect was not played while driving on grass anymore.
* Fixed bug: When selecting Car Hockey, the text 2 Players required remains even in the other game modes.
Files
Total Arcade Racing v1_0_9.zip
49 MB
total-arcade-racing-mac v1_0_9.zip
48 MB