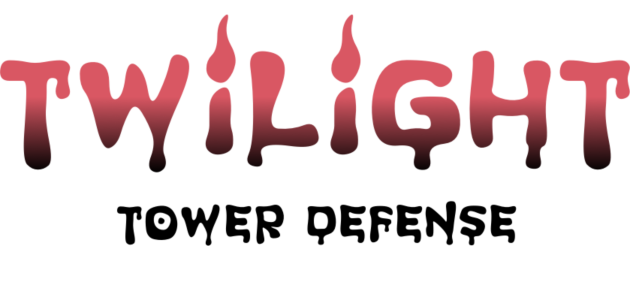 Twilight Tower Defense
Twilight Tower Defense Open Development - Week #9
---
Hi!
Progress on Twilight Tower Defense was a little bit slow this week since I had to focus a bit on Super Jumpy Ball which is launching on Nintendo Switch on Friday 🎉 As always if you like this game and the concept head over to the Discord Server and give me a hand with features, feedback and ideas that I can add to the game.
What have I been up to this week?
I've focused on improving the construction of Towers during this week. There is still a number of improvements left but it's a big leap forward compared with the previous version. There is a new version that you can play on itch, this is what's new in it.
Improved construction of Towers
There is now a UI showing how much a Tower will cost before you build it. And there is also the ability change change Tower. A bit of juice has been added with a nice "thump" animation when you place Towers and suitable sound effect. The Tower indicates in red when you cannot place it, if there is a tower already in that space or if you simply can't afford it. Behind the scenes there was a plenty of work so support this with data structures to support many different Towers in the future.
Buttons
I've made some decisions which influences the controls in the game. With gamepad X is now the "Cancel" button. So if you start to build a Tower with B you can cancel it with X. The Y button is now the pickup weapon button. On Keyboard I changed the E button to be the pickup weapon button.
Detailed change log v0.1.8
* New Tower: Wood palisade Tower.
* Improved: Tower placement, towers get red when they cannot be placed. Added Particle + sound effect + shake effect when Towers are placed.
* New feature: Ability to cycle towers.
* Improved: Ability to cancel construction of Tower.
* Improved: Show cost when building Tower.
* Improved: If you have too little money to build a Tower then flash the color of the cost of a Tower, and play denied sound effect.
* Improved: If you press B a Tower will appear even if you can't afford it.
* Improved: Bow Tower shows a ! when it's out of ammo.
* Improved: Changed weapon pickup to Y on gamepad and E on keyboard.
Super Jumpy Ball
This week on Friday, Super Jumpy Ball, is launching on Switch 🎉 You can buy it with a 10% pre-order discount here.


Files
Twilight Tower Defense v0_1_9.zip
36 MB
Get Twilight Tower Defense